Ann Breeden, Treasurer Elect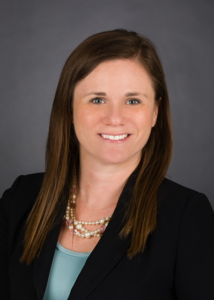 Ann believes that being involved in the community means volunteering and giving back.  Ann's passion in the league has typically been fundraising, but she enjoys volunteering for all of the League's community projects as a way of feeling connected to the community.
With 9 years of service, Ann has served as the Vice-President of Fundraising and Treasurer for Deck the Palms. She also served as Chair of the Cookbook Committee, Co-Chair of the Small Fundraiser's Committee & Co-Chair of Donor Relations Committee.
Outside of the League, Ann works as an attorney for a mid-size insurance defense firm in West Palm Beach.
Ann completed her education from the University of Florida, receiving her B.S. degree in Recreation, Parks & Tourism, M.S. degree in Recreational Studies and her J.D.