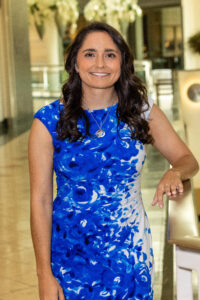 "Don't be afraid to give up the good, to go for the great."-
John D. Rockefeller
On behalf of the Board of Directors and Management Team, it is my pleasure to share some exciting League updates with you all. I will be taking the opportunity to speak with our members regularly (via email, in addition to our general membership meetings) to ensure all League members are up to date on the work happening behind the scenes and high level changes, in an effort to improve your experience in the League. A little written fireside chat, if you will. We are aware that our members are our best resource for everything we do, whether that be recruitment, fundraising or improving our community-so we want you all to have the most up to date information at your finger tips!
There are a couple of ongoing items with which we would appreciate your help! We have been working on finding a part-time office manager/bookkeeper for the League. Unfortunately we have not yet found the right candidate. If you know anyone who is not a current member of the League, who may be a good fit for this role, please reach out to me at president@jlpb.org. You may see our LinkedIn post with the job description by clicking here.
Also, we are in search of a permanent home for our period supply bank. As you can imagine, there are several important specifications involved in finding a space as well as aspects of liability that the Board must consider when reviewing potential partners for our bank. Generally, we are looking for a temperature controlled space that would allow for multiple pallets of period supplies, as well as space for packing. I would happily speak with any contacts our members have regarding a potential partnership for this project. You can, again, reach out to me at president@jlpb.org with any ideas you may have to help us find a home outside HQ for this project. We want to keep our period supply ladies distributing as quickly as they can, as they have reached impressive heights with this work over the last year.
As you all know, our Membership Team is hard at work recruiting members for our new member class. If you know anyone who may be interested in joining JLPB, please have them reach out to recruitment@jlpb.org for more information. This year, we are excited to announce that we will be recruiting two new member classes-one in the fall beginning in September, and one in the spring, beginning in January. If you have questions about the obligations or start dates for these classes, please feel free to reach out to our Membership VP, Julia Roxas, at membershipvp@jlpb.org. We cannot wait to institute this more flexible recruitment model for our League to engage as many women leaders as possible!
The Board of Directors is also working on revisions to our bylaws and policies this year, so please keep an eye out for all updates regarding those items in the eBlasts. Our first GMM will be held at the Historical Society in downtown West Palm Beach, on September 19, 2023, which will be a voting meeting as a result of these changes. More information to come, but we will also be highlighting a relevant speaker as we seek to place greater emphasis on education and training for our members this year. We absolutely cannot wait to gather together again.
Do not forget to purchase your Lady in Red tickets-prices will increase August 31st! Again, feel free to invite anyone who may enjoy the event, as we simply cannot do what we do without your support. Please click here to purchase tickets or see sponsorship opportunities: Buy ticket here.
Last, JLPB is having a kick-off event at 123 Datura that will also serve as the final recruitment event for the fall on August 24, 2023 from 5:30 p.m. to 7:30 p.m. It will be a great time to say hi to your fellow League members, as all new members, actives, sustainers and emeritus members are welcome to attend.
Chelsea Bellew 
President
Junior League of the Palm Beaches
president@jlpb.org