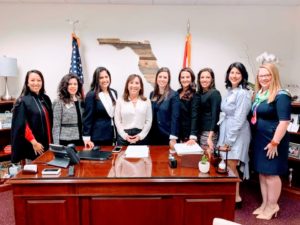 Much of the Junior League of the Palm Beaches' community impact would not be possible without communicating with local and state representatives. Our Public Affairs committee serves as the advocacy arm of JLPB. They monitor state legislation, educate our members and the community, and take action on public policy issues important to our Mission.
State Public Affairs Committee
JLPB participates in the Junior Leagues of Florida State Public Affairs Committee (SPAC), a non-partisan education and advocacy organization representing 22 Junior Leagues and over 11,000 women statewide. Together, we have monitored legislation and advocated for issues of importance to our members for almost 40 years to help improve the lives for Florida women, children and families.