The President presides over the Board of Directors – the governance body and is the acting voice of JLPB.  The Executive Vice President presides over the Management  Team – the management body made up of Council Vice Presidents.
A council system is in place to assist with the communication flow between members and committee chairs.  Each member of a council represents a committee chair from a standing committee as it relates to that council.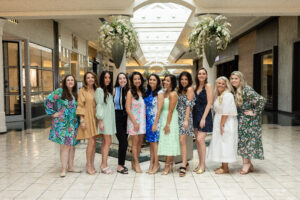 The Executive Vice President also sits on the Board of Directors and ensures that both the strategic plan of the Board of Directors is shared with the Management Team and any management issues are brought to the Board of Directors for further actions.