Julie Rudolph, President Elect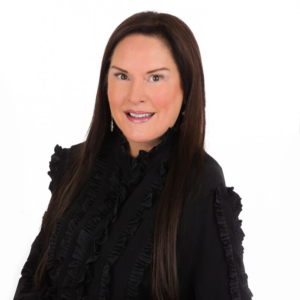 Julie's first volunteer commitment was when she was in the fifth grade as President of the "Friends of the Library." Every Saturday and one weekday each week, she rode her bike to the library and read to children. Since then, Julie has developed strong ties to the community every step of the way. She has been a member and leader of the Palm Beach Day School Parent Council and has served on the Board of Trustees of the South Florida Science Museum for seven years, Co-Chairing two of the museum's galas in 2006 and 2007. Julie has held leadership positions with the American Heart Association including Chairman of the 2014 Palm Beach Heart Ball and Co-Chairman of the 60th Annual Palm Beach Heart Ball in 2015. Julie is also a founding member of the Go Red for Women Campaign in Palm Beach and has been a Charter Member from 2004 to present.
Julie has made Palm Beach County a better place with a vast history of nonprofit leadership roles including: the Children's Home Society, Adopt a Family of the Palm Beaches, St. Edward's Guild, March of Dimes, Friends of Abused Children, South Florida Science Museum, The Norton Museum of Art, Ballet Florida, Palm Beach Opera, The American Cancer Society – Young Friends Committee and Juvenile Diabetes Foundation. Julie has also been actively involved with the Town of Palm Beach's Police Department and Fire Department.
A proud League member since 2014, Julie's leadership was quickly demonstrated as she stepped up to serve in a lead role for her own New Member class' Kids in the Kitchen project. Since then, she has served on the 75th Anniversary Gala committee as the Silent Auction Lead Active, as a New Member Advisor, and New Member Recruitment Chair. Julie was recognized three* different years at the May Dinner for her service to JLPB. Additionally, she has been a sponsor for events and donor each year since joining.
Julie's heart and wealth of relationships, both within the League and throughout the community, define her. And so does her infectious spirit. In her own words, "My passion for this League is absolute. I want to lead by inspiring people to be their best."
*New Member of the Year (2014-2015)
*President's Award (2015-2016)
*Above and Beyond (2017-2018)