Lady Who Gives: Great Give Event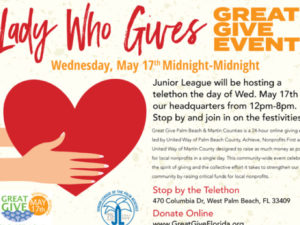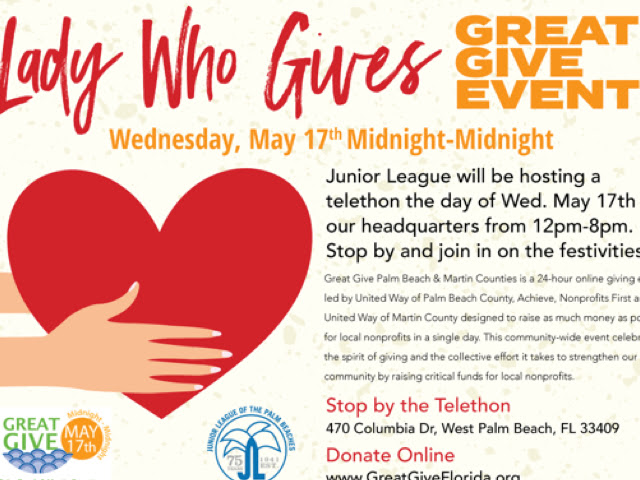 THANK YOU!!! On May 17th you helped us raise money for the Junior League of the Palm Beaches! Click on the title above for more information.
We raised $12,190 for our community programs!!
WHAT IS THE GREAT GIVE?
Great Give Palm Beach & Martin Counties is a 24-hour online giving event (MIDNIGHT TO MIDNIGHT) led by United Way of Palm Beach County, Achieve, Nonprofits First and United Way of Martin County designed to raise as much money as possible for local nonprofits in a single day. This community-wide event celebrates the spirit of giving and the collective effort it takes to strengthen our community by raising critical funds for local nonprofits.
Every local gift will be multiplied with additional dollars from a bonus pool raised by United Way of Palm Beach County. Great Give Palm Beach & Martin Counties will make every hour of May 17 even more meaningful by providing this unique opportunity for our community to raise significant funds that will make a direct, positive impact on the lives of our neediest residents. Cash and other valuable prizes will be awarded to participating nonprofit organizations throughout the day to keep things fast-paced and exciting!
Learn More