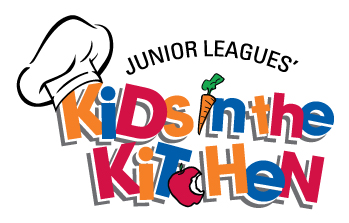 Children ages 4-9 and their parents are invited to participate in this family-friendly event hosted at the Garden. Kids in the Kitchen, an annual Junior League of the Palm Beaches (JLPB) initiative, is focused on family nutrition and healthy lifestyles for children. The Junior League of the Palm Beaches is an organization of women committed to promoting voluntarism and improving communities through effective action and leadership of trained volunteers.
Kids in the Kitchen this year will be held at Mounts Botanical Garden on Saturday, March 30, 2019 from 10 am to 1 pm.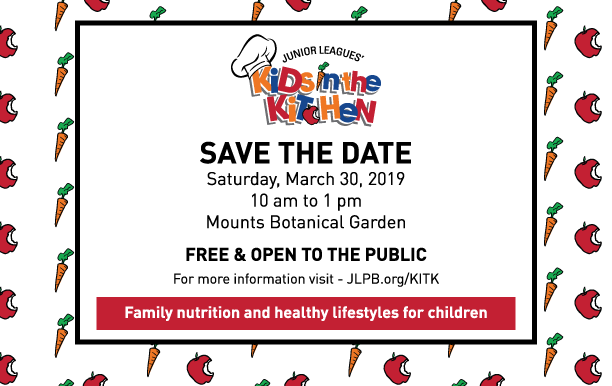 The event will feature fun nutrition and exercise activities, and opportunities for children to learn how to live a healthy lifestyle, all while having fun. Children will learn how to make simple healthy snacks and can taste healthy foods they've possibly never tried before. There will also be fun outdoor activities. Mounts Botanical Garden will also be hosting a short demonstration on gardening and healthy eating. Throughout the event, Kids in the Kitchen will feature free giveaways for every child who attends.