2017 Small Business Entrepreneur Grant Winner
Congratulations to our winner! 
Melissa Rinaldi, Go Coastal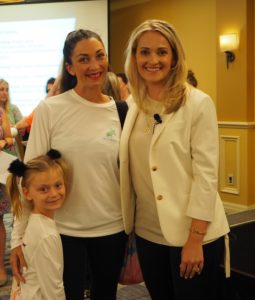 Being home schooled through her early years allowed her the flexibility to develop her skill as an artist and explore her natural talent. During summers in high school and college she enjoyed painting murals, teaching, and life guarding in South Carolina and abroad in Madrid, Spain.
She has always had a passion for art, design, illustration, and nature. Melissa currently resides in Palm Beach County, Florida, and is becoming known for her bright coastal style.
For More information on Go Coastal, Please visit the website at https://gocoastalstudio.com/
A big Junior League THANK YOU to everyone who applied for this year's grant. Unfortunately, we can only choose one, as it was a difficult choice. Please check back on the Deck the Palms website for information on your chance to apply for the 2018 Small Business Entrepreneur Grant.
Save
Save