Marcelle Burke, Board Member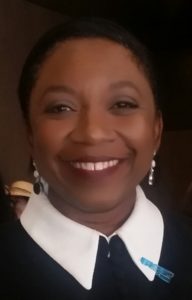 Marcelle is committed to empowering women, whether age 17 or 70; providing them with the knowledge, insight and training necessary to project a positive, confident self-image.
Currently in her 8th year in the Junior League of the Palm Beaches, Marcelle is excited to be Co-Chair of the Diversity & Inclusion Task Force. She has also served as the Vice-President of Community and Co-Chair of GEMS, New Member, and Junior M.I.N.T.S.
Marcelle is the COO of a startup cosmetics company. She is well respected for her expertise in industry, market trends, business relationships, customer service, self-branding and all things beauty.