Let's Flamingle!
Members- grab your flock and join us for the Annual May Dinner featuring New Member, Incoming President and 2018-2019 Board of Directors Installation Ceremonies and more!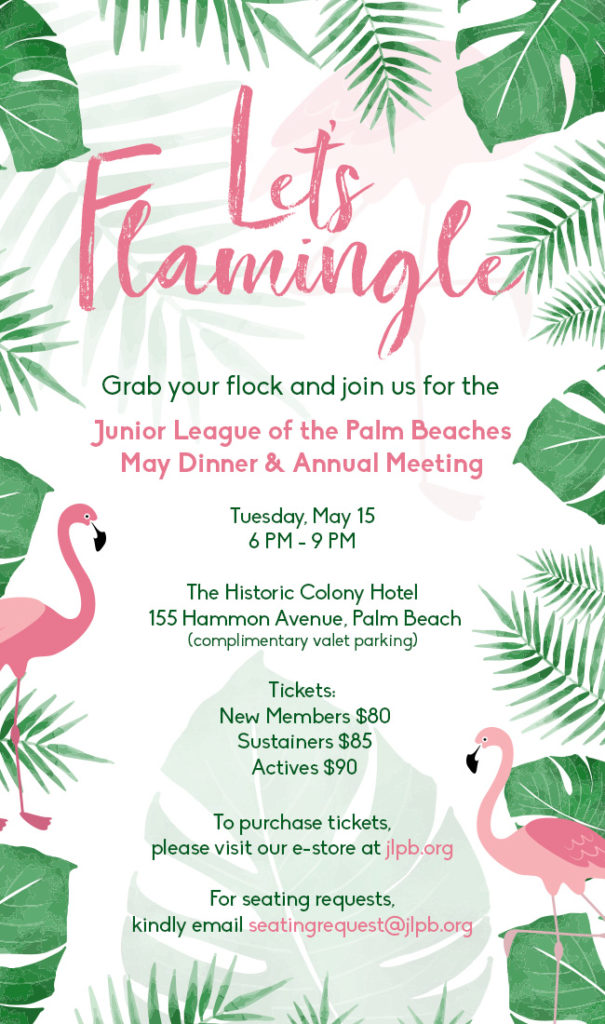 Members will receive (2) points – this counts as a GMM
Ticket sales close on Saturday, May 5th, 2018.
Special raffle ticket- $20/ chance- available for purchase below- see image for a sneak peak!
For any dietary requests or specific seating request, please contact:
seatingrequest@jlpb.org