Where: Doubletree by Hilton – 4431 PGA Blvd., Palm Beach Gardens, FL 33410
When: October 16, 2018 5:30-Social, 6:30-Meeting
Who: This meeting is open to the public as well as all JLPB New, Active or Sustaining JLPB Members or Potential New Members looking to learn more about our organization.
What:  JLPB is pleased to introduce keynote speaker and AJLI (Association of Junior League's International) consultant, Vicki Clark., who will be speaking on "Diversity & Inclusion in the Non-Profit Sector." Having devoted more than two decades of her life to assisting nonprofit organizations, and to building capacity in volunteer, membership-based organizations, state governments, and congregations, she is a superlative candidate to share with us her experience on how to best serve the community – a pillar of the Junior League's mission.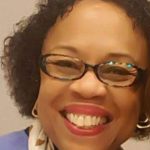 Other guests include members of community partners such as The Links, Incorporated (a not-for-profit corporation comprised of over 15,000 professional women of color), Best Buddies International (the world's largest organization dedicated to ending isolation among those with intellectual disabilities), Jewish Women's Foundation (an inclusive organization advancing the status of women and girls through strategic advocacy and education), our sister chapter Junior League of Martin County, and Women Empowering Women in Recovery – just to name a few. Prospective New Members looking to learn more about our organization, and all JLPB New, Active and Sustaining JLPB Members are encouraged to join us for this special and timely event. With the current social climate in the country, there's never been a better time to empower women for the greater good. One quote that sums it all up: "Our diversity is our strength". So, isn't it time we celebrated it?