Mrs. Wendy Robinson Fernsell: Etiquette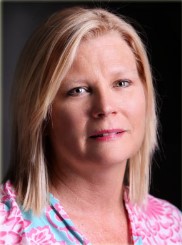 Wendy Robinson Fernsell is one of three surviving crew members from Delta Flight 191 that crashed on landing in Dallas Fort Worth on August 2, 1985. She describes herself as a survivor, not a hero. Her story is one of triumph, not tragedy. She is a wife, mother of three daughters, and a teacher. She has been teaching manners in the Palm Beaches for the past 11 years. She is a native of West Palm Beach.
Dr. Craig Domeck: Leadership 

Dr. Craig Domeck is dean of the MacArthur School of Leadership and assistant professor of leadership at Palm Beach Atlantic University; prior to his appointment to the MacArthur School of Leadership, he served as dean of PBA's Central Florida Campuses in Orlando.  He is the founder and principal of 3-D Leadership, a consulting enterprise focusing on leadership development, strategic planning and coaching.  For four years, Dr. Domeck served as the director of full-time MBA programs and admissions for the Crummer Graduate School of Business at Rollins College in Winter Park, Florida.
Jennifer Schwartz:  Dance
Jennifer Schwartz is an adjunct instructor of dance at Palm Beach Atlantic University.  She also teaches at Bak Middle School of the Arts and after-school dance program at Rosarian Academy.  She has taught at many dance programs in Palm Beach County.  She is a graduate from Palm Beach Atlantic University with a degree in Dance Pedagogy.  As a dance instructor, Jennifer continues her education in dance by taking classes, performing and by attending dance workshops.  She is passionate about teaching her students the art of dance.