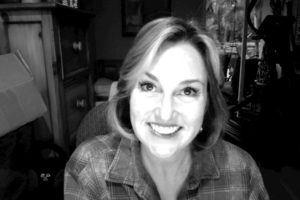 Jessica Cecere is the Chief Executive Officer of Nonprofits First, Inc.  Ms. Cecere served as interim CEO for Nonprofits First in September 2013 and was selected as the permanent CEO in January 2014 after a nationwide search.
Jessica Cecere, was the former South Florida Regional President of CredAbility, and has been involved in personal financial literacy for 25 years and nonprofit leadership for more than 30 years.  Ms. Cecere is also a small business owner, consultant, and active community volunteer.  She earned a Bachelor's Degree from Florida State University in 1986. She was a Certified Consumer Credit Counselor, as well as a Certified Counselor for the Department of Housing and Urban Development (HUD).
Ms. Cecere is an expert in nonprofit management and personal finance and has appeared in numerous local and national publications. Cecere has been a long time local television media source in the area of credit and personal finance, as well as, serving as frequent guest host on Clear Channel Radio's WJNO morning news from 2010 – 2013.
Jessica Cecere has a long history of community involvement with many community service and nonprofit organizations.  She is a graduate and active alumni of Leadership Florida and Leadership Palm Beach County. Jessica also serves on several committees.   Jessica has served 10 plus nonprofit boards and advisory councils from 1992 – 2018.  She is currently a board member of the Executive Women of the Palm Beaches and the Better Business Bureau.