Cotillion Academy Classes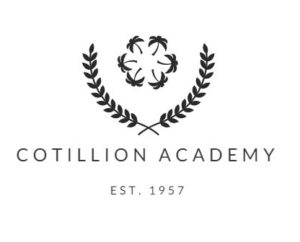 Location
Palm Beach Gardens Marriott
4000 RCA Blvd, Palm Beach Gardens, FL 33410
Once you arrive please look for signs to guide you to appropriate ballroom. There will be a Check-In/Out Table and JLPB Members will be chaperoning the entire class. We ask parents to promptly drop off at 6pm and pick up at 7:30pm at the Check-In/Out Table.
Dates and Times
Class #1
Tuesday, January 12, 2021  6-7:30PM at Palm Beach Gardens Marriott
Class #2
Tuesday, February 9th, 2021  6-7:30PM at Palm Beach Gardens Marriott
Class #3
Tuesday, March 9th, 2021  6-7:30PM at Palm Beach Gardens Marriott
Class #4
Tuesday, April 13th, 2021  6-7:30PM at Palm Beach Gardens Marriott
Cotillion Finale 
May – TBD
*As the Junior League of the Palm Beaches navigates this new normal with COVID-19, your children's safety is our utmost importance. "The Cotillion Academy Finale" is tentatively scheduled for May 11th, 2020 at the Palm Beach Gardens Marriott. (Registration and Payment will be separate from the 4 classes in the event of cancellation due to COVID-19 you will be refunded the Finale Payment only).
 We will have more details to follow in the upcoming classes. We appreciate your patience and understanding as we work to make this year's Cotillion Finale safe and successful.
Important Information
Classes will begin promptly at 6 p.m. and end at 7:30 p.m.
Children are asked to arrive a few minutes early to check-in. Parents are asked to please arrive no later than 7:30 p.m. to pick up your child.
Parking
There is complimentary self-parking at the Palm Beach Gardens Marriott.
Refreshments
Individually portioned light refreshments will be provided by JLPB in accordance with health and safety guidelines.
Dress Code
Boys – Jacket, tie, collared shirt tucked into long pants with belt and closed-toed shoes.
No jeans, sneakers, flip flops or sandals will be allowed. 
Girls – Appropriate length dresses/skirts, closed-toed shoes and facial covering. 
No jeans, sneakers, flip flops or sandals will be allowed. 
White Gloves Required (Due to COVID-19 concerns, we recommend that families purchase their own pairs of gloves prior to the first class)
Meet our Instructors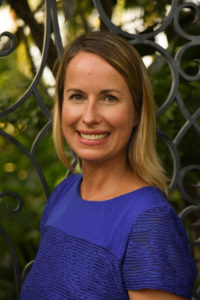 Jennifer Schwartz, a native-born Floridian, is a dance educator, choreographer, and a performer in Palm Beach County. Jennifer is currently an Adjunct Instructor of Dance at Palm Beach Atlantic University and currently teaches dance at Bak Middle School of the Arts. She began dancing at the age of four, trained at Ballet Florida, and performed in the Nutcracker as well as various ballets under the direction of Marie Hale. She attended Dreyfoos School of the Arts as a dance major and was in the first graduating class. She went on to receive her Bachelor of Arts Degree in Dance Pedagogy with a minor in Communications from Palm Beach Atlantic University. As a college student she began teaching dance under the direction of Dr. Kathleen Klein at Klein Dance Studio whom was also the Founding Chair Department of Dance at Palm Beach Atlantic University. She has taught dance at various Palm Beach County Schools throughout her career. She was an Arts Integration Specialist teaching dance with the Palm Beach County School District through a grant funded program introducing the arts through dance. She worked with classroom teachers integrating an arts curriculum for lesson plans. Jennifer continues to teach an after-school dance program at Rosarian Academy and is a dance teacher for the Junior League of the Palm Beaches. As a dance instructor Jennifer continues her education in dance by taking classes, performing, and by attending dance workshops. She is passionate about teaching her students the art of dance.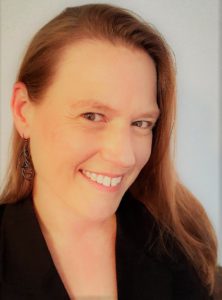 Dorothy Logan is an independent consultant working with and for Middle East NGOs, including Middle East Christian Committee (MECHRIC), World Council on the Cedars Revolution (WCCR), and American Mideast Coalition for Democracy (AMCD), partnering with a foreign policy analysts in Washington, D.C., and serving as a constructive editor for books on foreign policy, leadership, and community impact. Immersed in freedom principles and leadership philosophy during her eighteen years of teaching for Palm Beach Atlantic University and ten years of leadership practice in the community, her expertise pulls from a colorful mosaic of experiences and knowledge bases.
Dorothy's public speaking career was birthed from the aftermath of 9/11 and has covered topics such as the Middle East and Islam, Jihadism and Islamist ideology and strategy (including Obsession events), and the War in Iraq – and the War on Terror – but then moved on to Leadership – and Organizational Culture, Emotional Intelligence – and Power Skills,  Behavioral Analysis and Personality (DISC), and Current Societal Trends.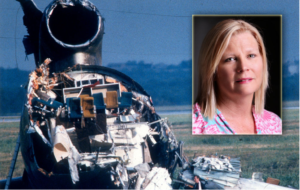 Wendy Robinson Fernsell is one of three surviving crew members from Delta Flight 191 that crashed on landing in Dallas Fort Worth on August 2, 1985. She describes herself as a survivor, not a hero. Her story is one of triumph, not tragedy.
She is a wife, mother of three daughters, and a teacher in Palm Beach County for the past 5 years.
She has been teaching manners in the Palm Beaches for the past 13 years. She is a native of West Palm Beach, a graduate of Forest Hill High School and Stetson University.